Video Motion Graphics – Embryoliss
This 2D animation video video retraces the history of the Embryoliss brand. The soft colors and illustration style reflect the clean and delicate universe of this French brand.
After working on the scenario and voice-over script with the client, we presented two different creative directions through several styleframes to find the chosen color scheme and graphic style for this explainer video.
Based on the storytelling and voice-over script, we created a complete storyboard (with sketched keyframes at different moments of the 2D animation) to have a clear vision of the whole project before diving into the animation process.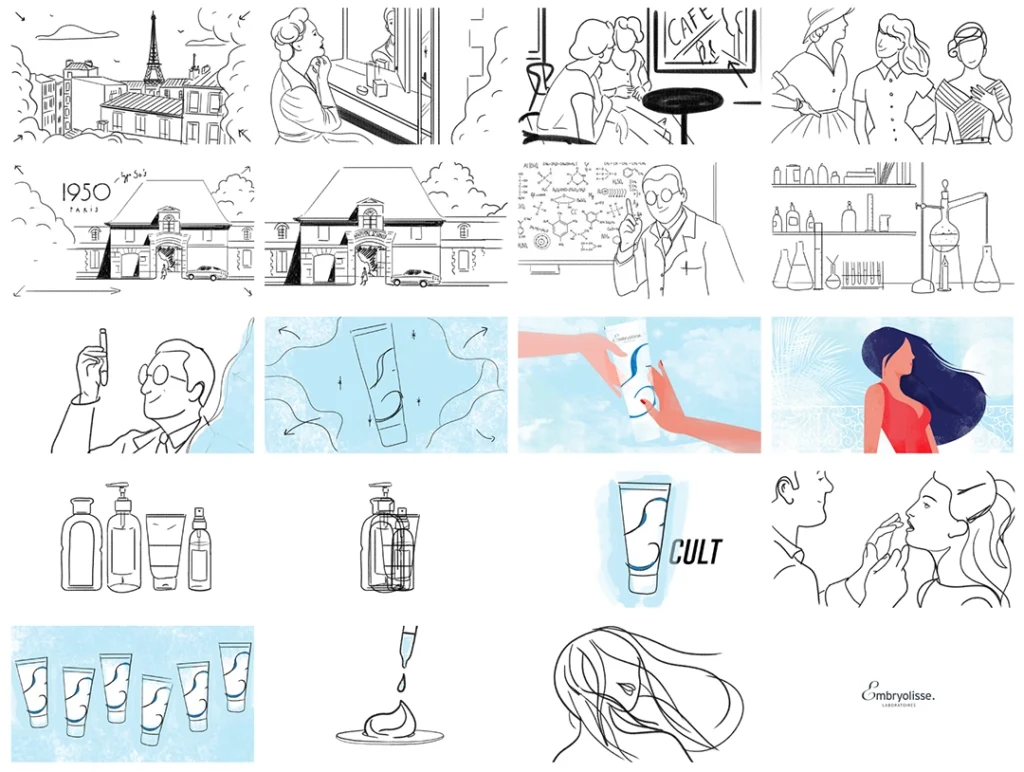 The explainer video story: In the 1950s, in Paris, Dr. Tricot, a dermatologist, conducted numerous researches. He wanted to create a simple, universal, and accessible product that could treat skin pathologies of his patients.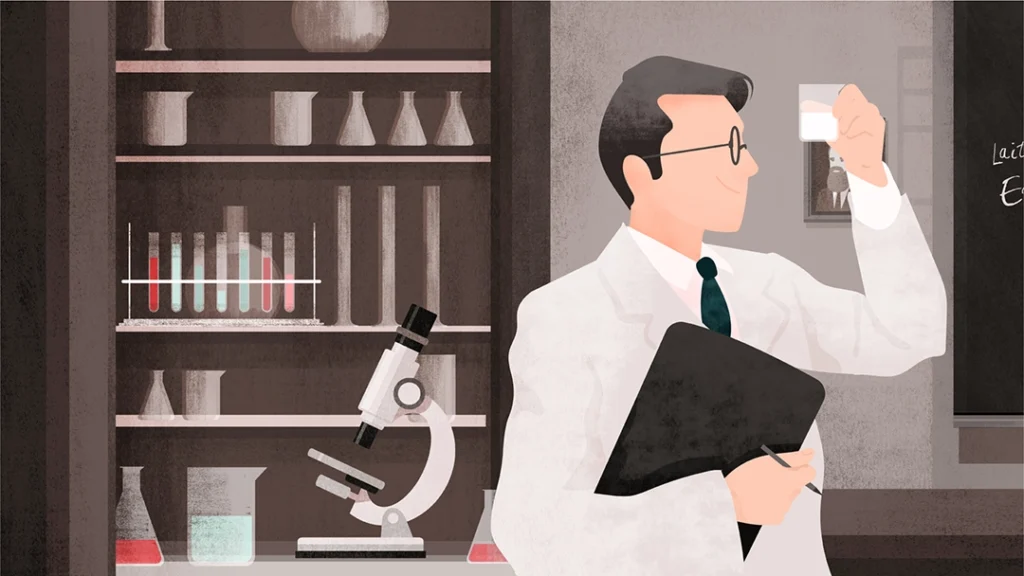 After many trials, he found THE formula: the Embryoliss Lait-Crème Concentré was born. Embryoliss products quickly spread all over France and then worldwide! Embryoliss products arrived in the bathrooms of VIPs and celebrities, always looking for the best cosmetic innovations from medical research.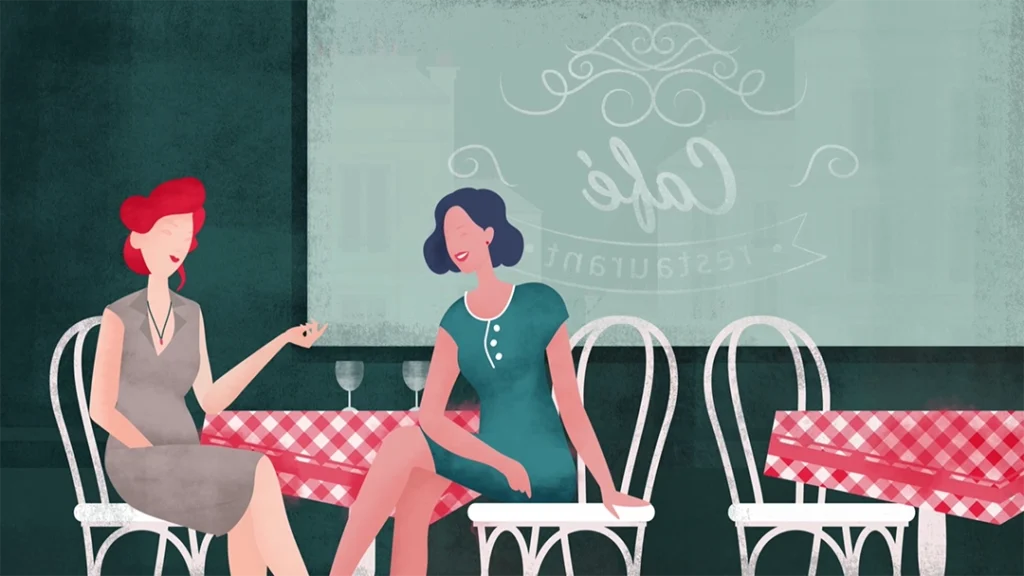 We created this illustrated 2D animation in our motion graphics studio in New York. For this film, we relied on historical documents, including photos, which were transformed into illustrations and then integrated into our animation solution by our motion graphic designers.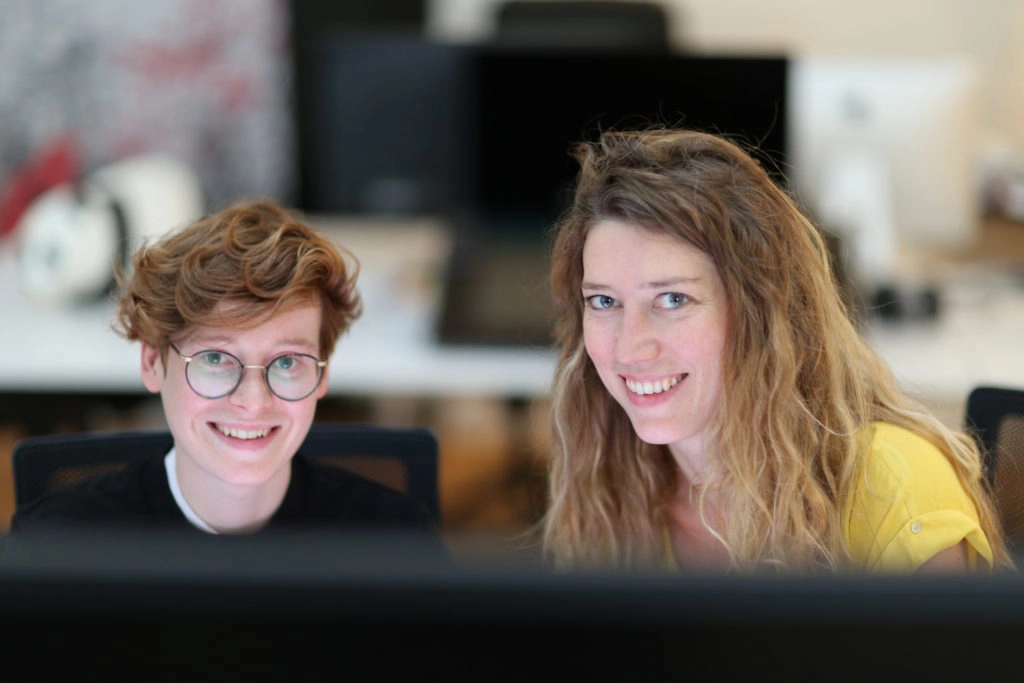 Feel free to contact our motion graphics studio if you have any questions!