Explainer Video VIRGIN ORBIT
Virgin Orbit is a company within the Virgin Group which plans to provide launch services for small satellites. We provided the Virgin team a great Explainer Video with art direction, character design, cel animation and Motion Graphics). And right before the "launch" we did a nice sound track for it.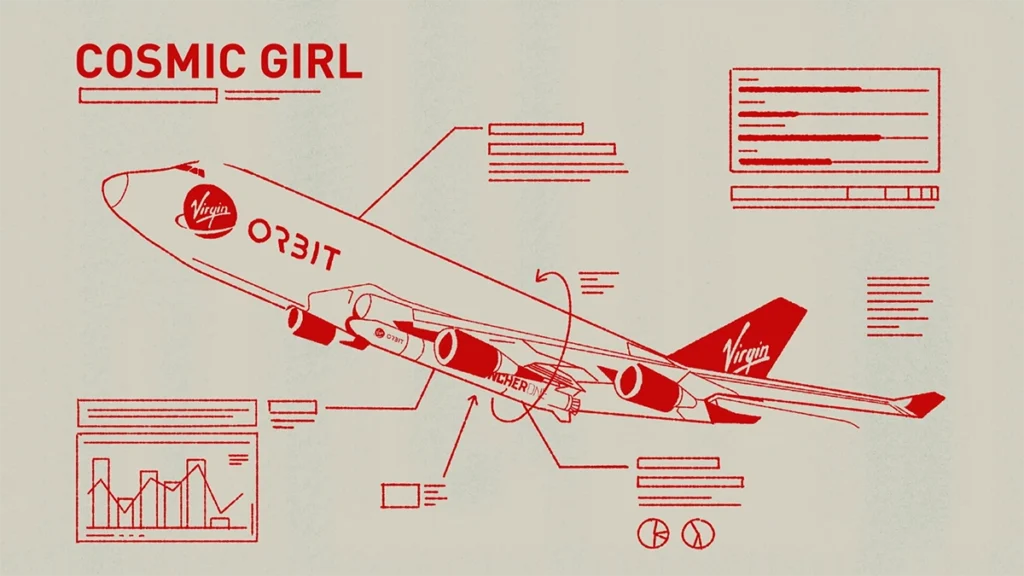 We started by working on the script, which would become the voice-over text for the film. At the same time, we conducted graphic research to position the characters and design within the client's desired universe, while retaining key elements of their visual identity. Before starting the character animation, we created a storyboard, depicting all the scenes of the film. At this stage, the client can get a clear idea of what their video will look like, and we still have the flexibility to make certain changes easily and quickly.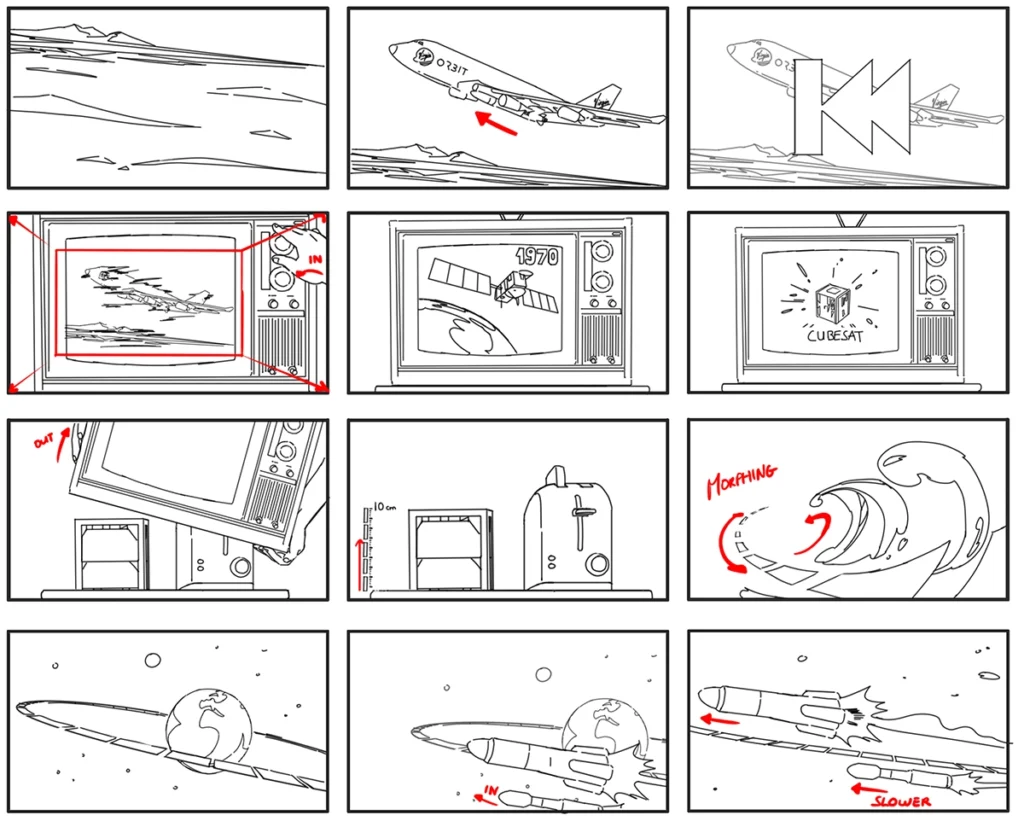 The company based in Long Beach, California was formed in 2017 to develop the air-launched LauncherOne rocket, which was launched from Cosmic Girl, a previous project of Virgin Galactic.
Virgin sees space as an extraordinary source for positive change back on Earth and we at WIDEVIEW are proud to be chosen by the Virgin Group to tell this wonderful story. Richard Branson APPROVED!
An explainer video is a concise and engaging tool that captures viewers' attention quickly and effectively. It simplifies complex concepts, products, or ideas into easily digestible visual and auditory information. By utilizing visual storytelling techniques, it boosts viewer understanding and retention of the key message. Explainer videos cater to the modern audience's preference for visual content and help convey information in a memorable and entertaining manner. They can be shared across various platforms, maximizing their reach and potential impact on the target audience.
Feel free to contact our motion graphics company if you have any questions!