Motion Graphics interface INDEED
The Employer Dashboard motion graphics video is part of Indeed's SME Team Dashboard video project. It's a series of three videos demonstrating how the Employer Dashboard saves time, money, and energy, and is dedicated to introducing the product.
The videos are aimed at small and medium-sized business owners, because they're busy and this isn't their area of expertise, and they need a partner to hire efficiently and efficiently.
This series highlights how the dashboard is a simple, free, and easy-to-use tool for employers to keep track of all their job vacancies and candidates. The videos also provide insight into the ways in which the dashboard can simplify the hiring process.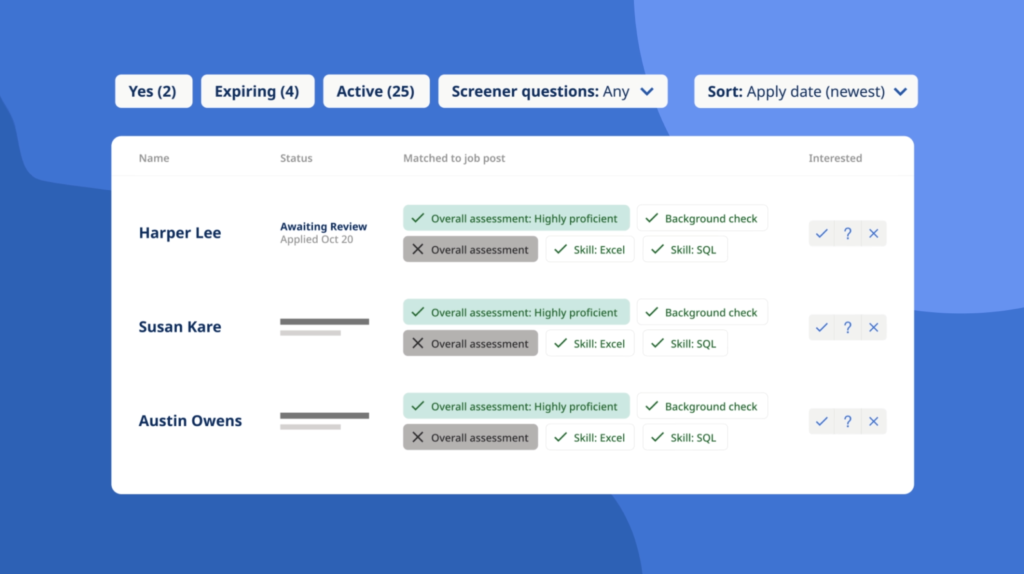 The purpose of the Employer Dashboard video is to summarize what's out there in terms that any employer can understand, cover the main benefits of the Employer Dashboard, introduce employers to the main features of the dashboard and how they can use them when hiring, and provide instructions for employers who need more help.
Motion design has proven to be the best way to grab the attention of business owners and get the message across in a clear, energetic way.
We present the dashboard and its functions using stylized screens and an accompanying voice. Character illustrations are used sparingly to bring emotion and life to the videos, the animation is subtle and not too complex.
Indeed is an American job board launched in November 2004. As a single-topic search engine, its core functionality is also an example of vertical search. Indeed is currently available in over 60 countries and 28 languages. In October 2010, Indeed.com became the most visited job board in the United States.
The site aggregates job listings from thousands of websites, including job boards, staffing companies, associations, and corporate career pages. It generates revenue by selling high-quality job offers and resumes to employers and recruiting companies. Indeed also enables jobseekers to apply directly to vacancies on its site and offers the possibility of posting and storing CVs.